The Cayenne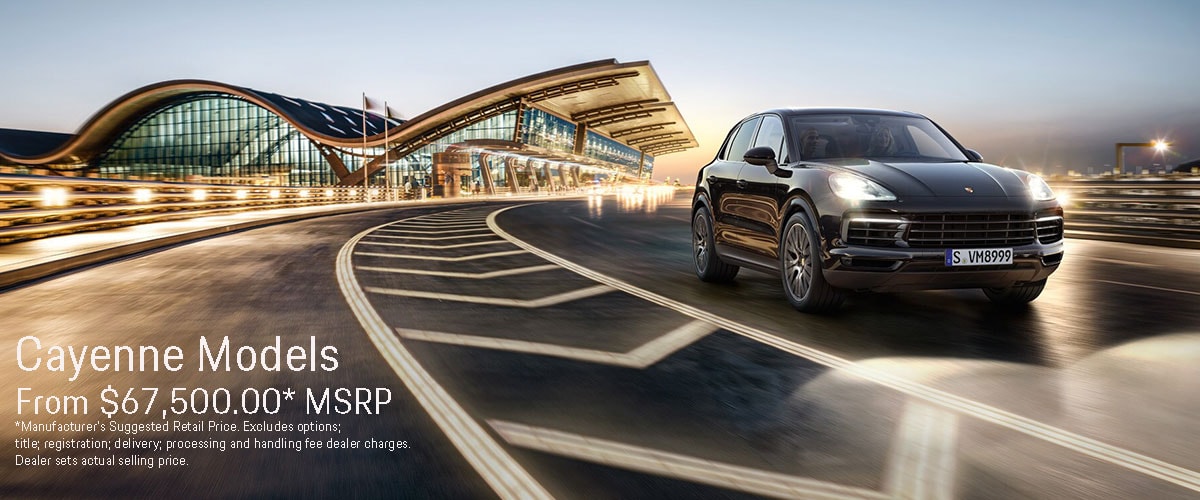 ---
Sports car together. Cayenne.
Five doors that are open to any adventure. With a dynamic design and efficient turbocharged engines. With outstanding digital connectivity that brings the whole world into the cockpit. With versatility, quality and cutting-edge assistance systems, offering both driver and passengers extraordinary comfort.
This is how the Cayenne makes the Porsche experience even more fascinating, even more diverse. And yet remains what it has always been: a genuine sports car.
Cayenne Highlights
Five seats. Intoxicating power. The kind of performance only 70 years of sports car heritage can produce. In the Cayenne, any excuse to Sportscar Together is a great one.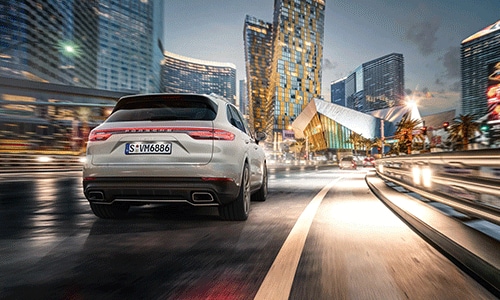 Design
There are many SUVs. But only one where you can breathe in the motorsports atmosphere just from entering it.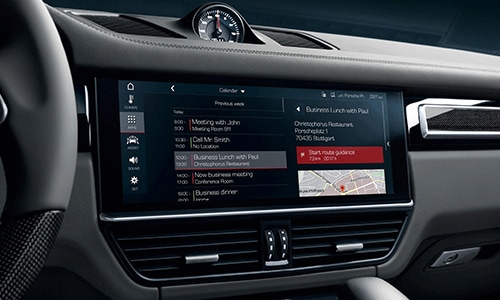 Porsche Connect
Porsche Connect in all its versatility: learn more about other services, apps, and features online, including availability information for your vehicle and your country.
 A data package is available from the Porsche Connect Store to use with music services and the WiFi hotspot integrated into the vehicle.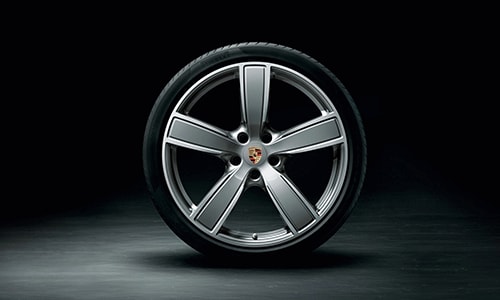 Performance
The 8-speed Tiptronic S transmission in the Cayenne models has been redeveloped completely from scratch. Thanks to the wide ratio spread of the gears, fuel consumption is reduced - while comfort and sporty performance are enhanced.
---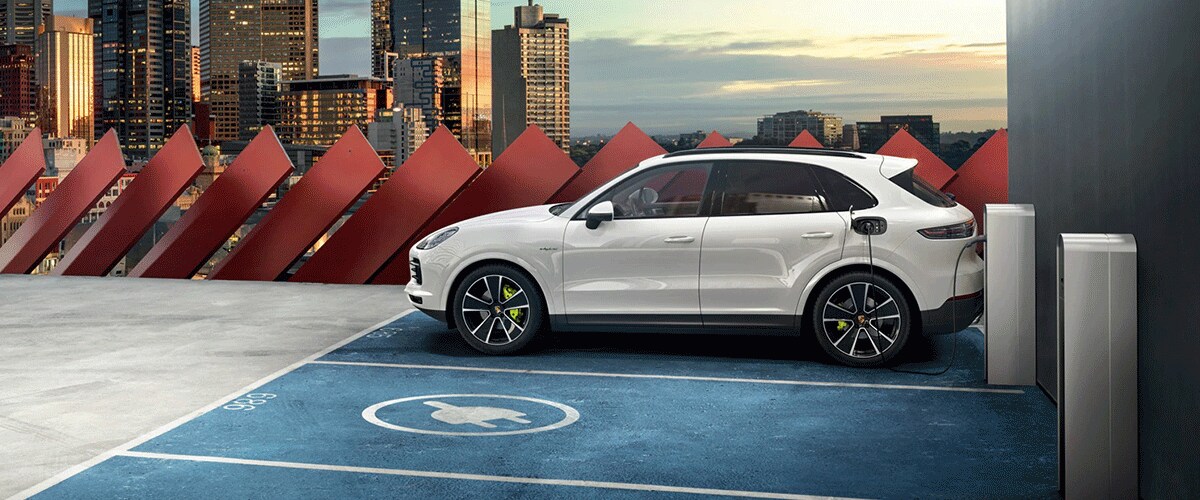 Porsche E-Performance. The Cayenne E-Hybrid.
The Cayenne E-Hybrid really sets the pace in terms of performance and the future. One of the first plug-in hybrids in its segment. 
Its all-electric range of "13" theoretically allows you to complete an entire working day in the city without using the combustion engine - with a top speed of up to 83 mph.
A new mobility concept is only innovative if it does not end with the vehicle. Porsche E-Performance therefore includes the infrastructure: an optimally integrated vehicle charge port, practical charging equipment and intelligent charging options, to use at home and on the road.
---
For More Information on Cayenne models, Contact Us Below.